Welcome to Liberro Electronic Cigarettes.
Our products are intended for adult smokers. This website contains tobacco & nicotine related products and images. By entering the site, you are confirming that you are over the age of 18 which is the required age in the UK to purchase our products.
Contact

Have a Question?

Please add a short message.
Innokin T20 Starter Kit - 1500 mAh Blue
£35
description
Good to Know
reviews
Safety & Warranty
Perfect for the new vaper...
The Endura T20 – Next generation Flavour Chasing Vaporiser
It's easy to vape great! Simply pop the protective top cap off and pop it on the bottom. Click the high quality power button three times to power on and the amazing PRISM T20 coils will create incredibly delicious clouds of flavours for you to savor & enjoy.
Vape the Endura T20 for a smoother, more open draw than the Endura T18 and the flavor focused PRISM T20 coils are designed and tested to wick high VG eliquids.
The Delrin cap is easy to twist open and fill and the 2ml Prism T20 tank is TPD compliant and registered.
The Endura T20 is charged via microUSB, has integrated high quality safety and charging protections and is available in 1500mAh.
Powered by the Innokin A1 Chipset, the Endura T20 is small in size and big in performance!
Available in four beautiful and durable finishes (Black, Silver, Red and Blue) the Endura T20 is the ultimate, compact flavour chasing kit!
Incredible flavors at the touch of a button. Experience vaping bliss with the Innokin Endura T20.
The Innokin Endura T20. Flavour. Redefined.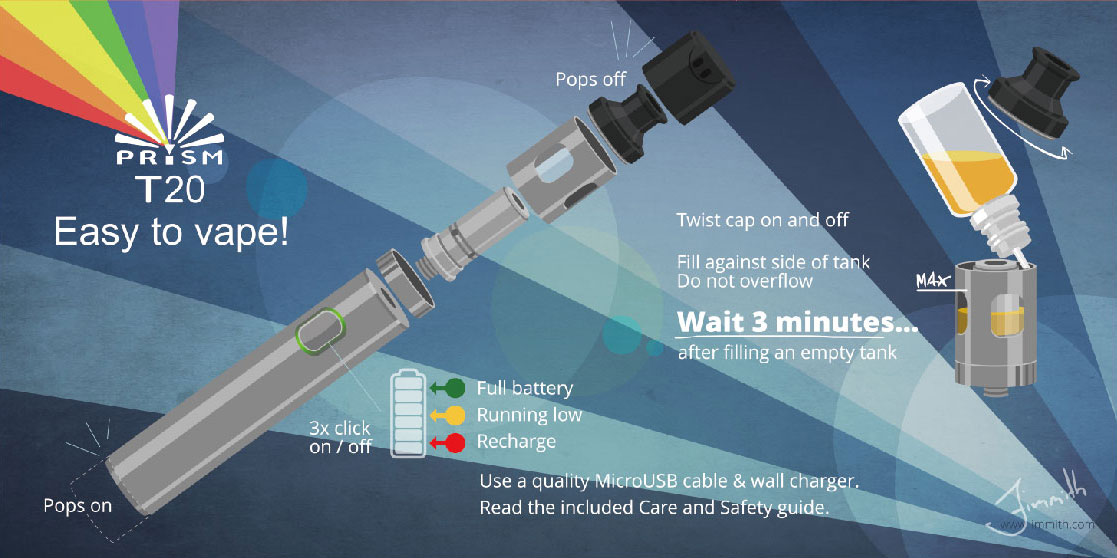 click HERE to read our safety and warranty information.