Welcome to Liberro Electronic Cigarettes.
Our products are intended for adult smokers. This website contains tobacco & nicotine related products and images. By entering the site, you are confirming that you are over the age of 18 which is the required age in the UK to purchase our products.
Contact

Have a Question?

Please add a short message.
30ml Cafe au Lait - Shake n Vape
£15
description
How To Use
reviews
Safety & Warranty
continental cafe combination
A sophisticated vape blend of rich coffee flavour with smooth milky undertones.
Congratulations you've found our Shake n Vape kits, a more economical and flexible way to vape your favourite flavours 30ml at a time!
We'll send you everything you need to create the perfect vape. Just follow the instructions below and you'll be shaking n vaping in no time!
To make the original Purity blend (50PG/50VG) you'll receive a mixing flask and 3 x 10ml bottles as follows:
Simply add the three bottles to the mixing flask, attach the nozzle/tip from the flavour bottle, add the lid, shake and vape!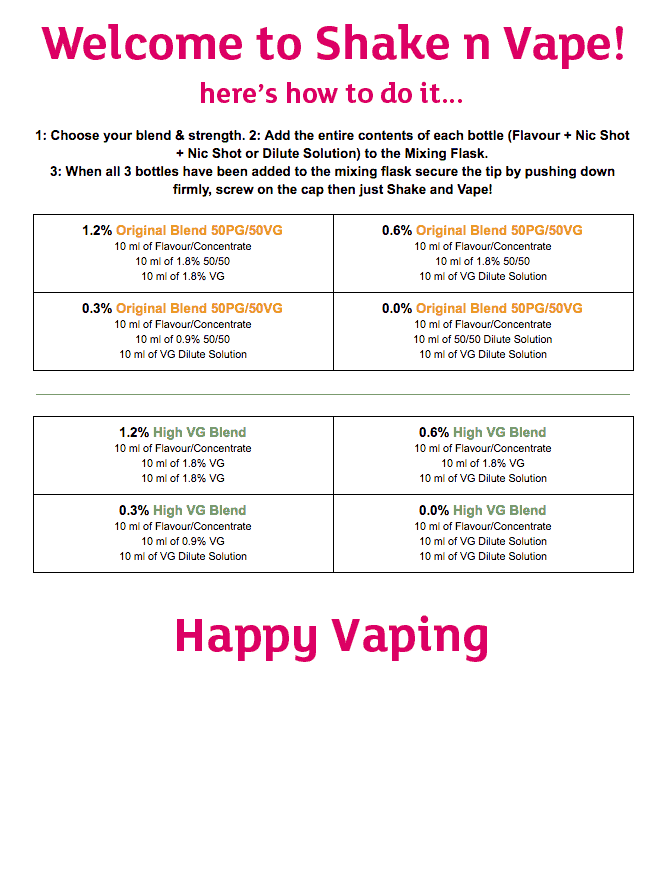 click HERE to read our safety and warranty information.